Dr. Mai has been blessed and fortunate to have an awesome and dependable staff who have been with her for a long time — especially during this pandemic.
It is imperative to have a technically superior dentist, but that is only part of your dental experience. A competent and caring staff is equally as important because you spend a large portion of your time interacting with them. You can count on our experienced and educated staff to make you feel comfortable while providing personalized care.
We recognize that all our patients are unique and deserve to receive dental care that reflects their individual needs. We are pleased to welcome you and your family to our practice and look forward to working with you.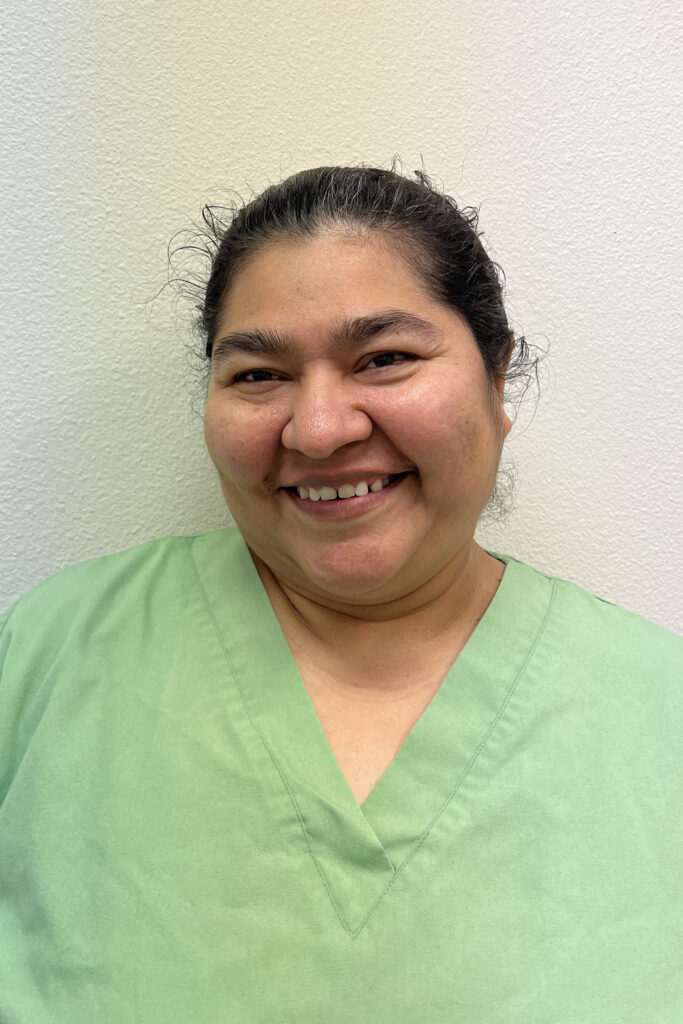 Marta Cedillos, Business Administrator and Registered Dental Assistant
Marta has been a crucial part of our office for 22 years and excels in keeping the office organized and running smoothly. She lives an hour away, but her loyalty and dedication to the practice keep her coming in several days a week. Marta is our patient care and dental treatment liaison who can assist you with any administrative issue. She is a friendly and caring person who assists patients in reviewing treatment recommendations and navigating insurance coverage. She loves to make patients feel as comfortable as possible and to see their confidence in their smiles grow.
An active PTA member and president of the women's group at her church, Marta has been married for 28 years and is the proud mom of two grown daughters. When she's away from the office, Marta enjoys spending time with her family and loves cooking.
Favorite Quotes:
"Don't judge a book by its cover."
"A smile can change someone's day."
---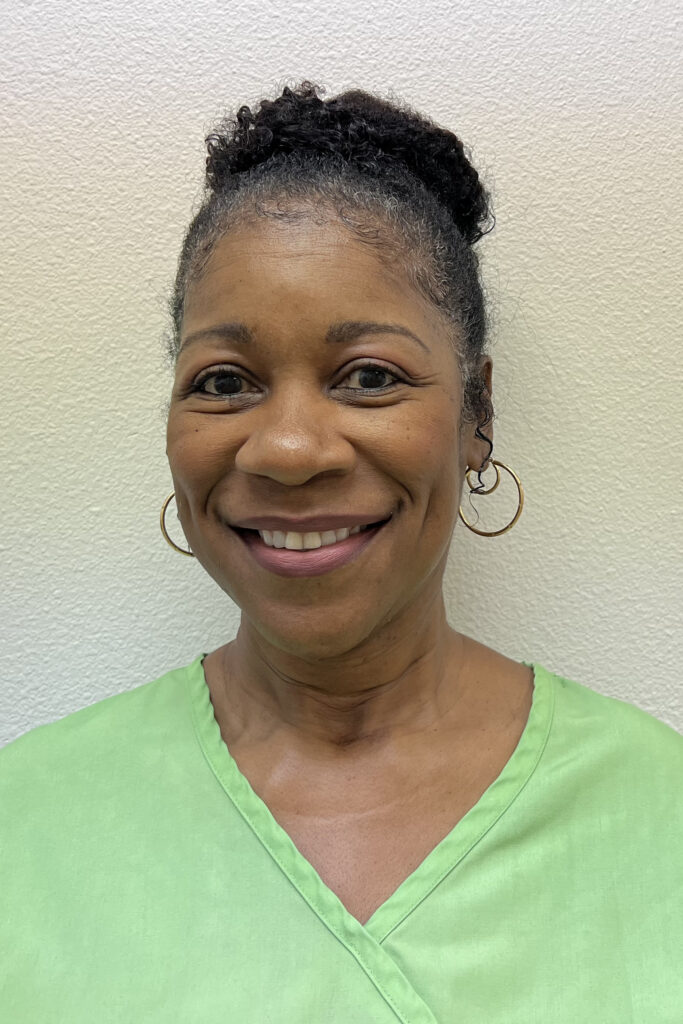 Tanina, Registered Dental Assistant
Tanina has been with our office for 14 years. Her professionalism and commitment are noticeably reflected in her positive attitude and exceptional care for patients. She enjoys educating patients on proper oral hygiene techniques. Tanina always encourages patients to ask questions, and she explains all aspects of their treatment before procedures begin.
In her free time, she and her husband, Kirk, enjoy spending time with their granddaughter, Riley, as well as gardening and traveling.
Favorite quote: "Never be limited by other people's limited imagination." – Dr. Mae Jemison
---
---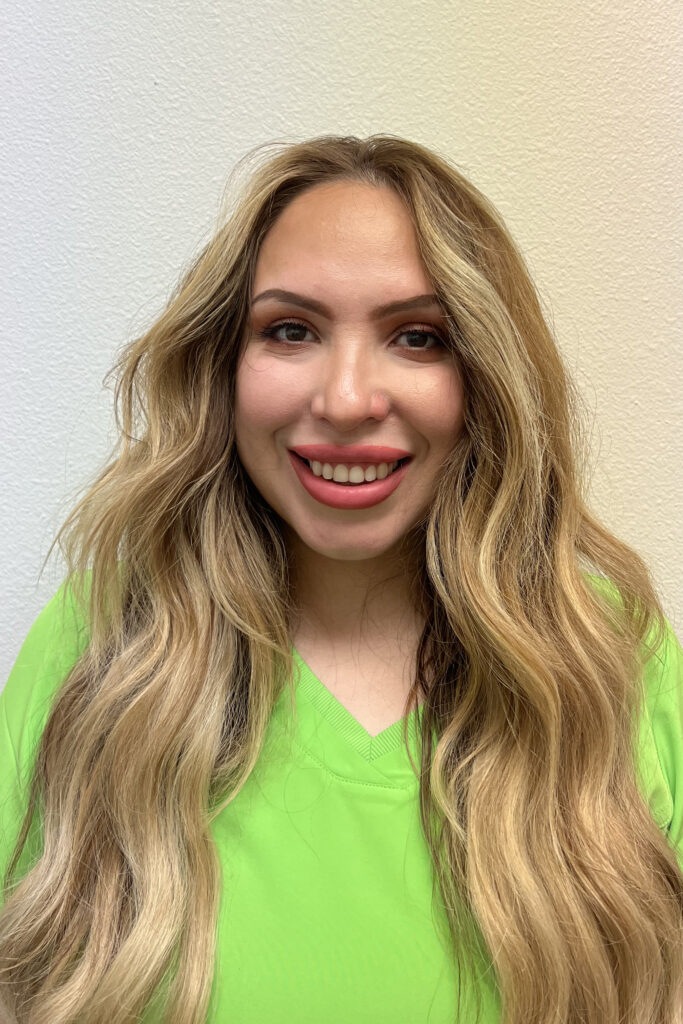 Cynthia Martinez, Registered Dental Hygienist
Cynthia has been with our office for over 3 years and you will find she is compassionate and able to put her patients at ease. She has a passion for providing high-quality oral health care, disease management, and education for long-term prevention. One of her goals is to help patients retain their teeth for a lifetime and maintain a healthy beautiful smile.
In her free time, she enjoys reading, gardening, and spending time with her husband and three English mastiffs (…and of course shopping).
Favorite quote: "We make a living by what we get. We make a life by what we give." -Winston Churchill
---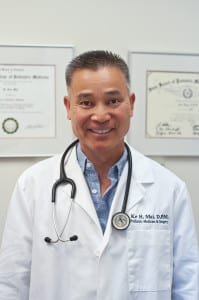 Ke H. Mai, Doctor of Podiatric Medicine
Dr. Vi Mai's husband, Dr. Ke Mai, is an integral part of the Mai Dentistry practice. A Doctor of Podiatric Medicine who also holds a Bachelor's degree in Chemical engineering, and a Master's of Business Administration, Ke is on the medical staff at several area hospitals. In addition, he has a permanent office at Mai Dentistry where he can provide podiatric care for our valued patients. At Mai Dentistry, we truly believe in caring for our patients from head to toe!
Dr. Ke Mai specializes in wound care, sports medicine, foot diseases, and diabetes limb care. His favorite part of the job is empowering and educating patients so that they can take an active role in leading a healthy, active lifestyle.
Dr. Ke Mai is a member of the North Texas Vietnamese-American Health Professionals Association, and in his spare time, he enjoys volunteering at health fairs, exercising, gardening, biking, and spending time with his wife and two children.
---
Knowledgeable Care from a Dedicated Staff
Our team of doctors, dental assistants, hygienists, and office staff are ready to help you enjoy a relaxing and comfortable experience at our Garland office. For our patients who don't speak English, our office is fluent in both Spanish and Vietnamese. To learn more, or to schedule your next appointment, call our Garland, TX office today at (972) 530-0552.